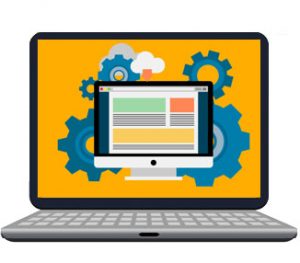 Sat, February 9, 2019, 9:00 am - 11:30 am
Category: Business, Career, Technology
Content will include:
• How to develop a simple, actionable plan to outline and organize your website project
• 3 things your home page MUST do to engage visitors and reduce the "bounce rate," a prime measure of engagement
• How to use offers to capture leads and grow your marketing database
• Strategies to develop compelling content that differentiates your business and establishes you as the logical provider of choice for prospective customers
• Search Engine Optimization (SEO) tactics for non-technical website owners to improve search rankings and attract qualified site visitors
• Design principles to effectively balance visual appeal with appropriate content
Who should attend?
• Website owners looking to improve results
• Marketing professionals
• Anyone planning a new website project
Presenter's Current Affiliation and Brief Bio:
Tim Smith is a marketing strategist and communications specialist with over 35 years of experience. He served in a variety of roles in media, advertising agencies and corporate marketing, and eventually held senior-level management positions in each industry.
As a certified marketing consultant, his clients include businesses in various commercial sectors, non-profits and start-ups.
Today, Tim specializes in website development and maintenance and search engine optimization (SEO). He is also a content specialist who has contributed to a wide variety of websites and collateral pieces.
Finley Community Center
Price: $35.00